Lakeside Loft
Lakeside Loft – 3 Bedroom Vacation Home on Lake Namakagon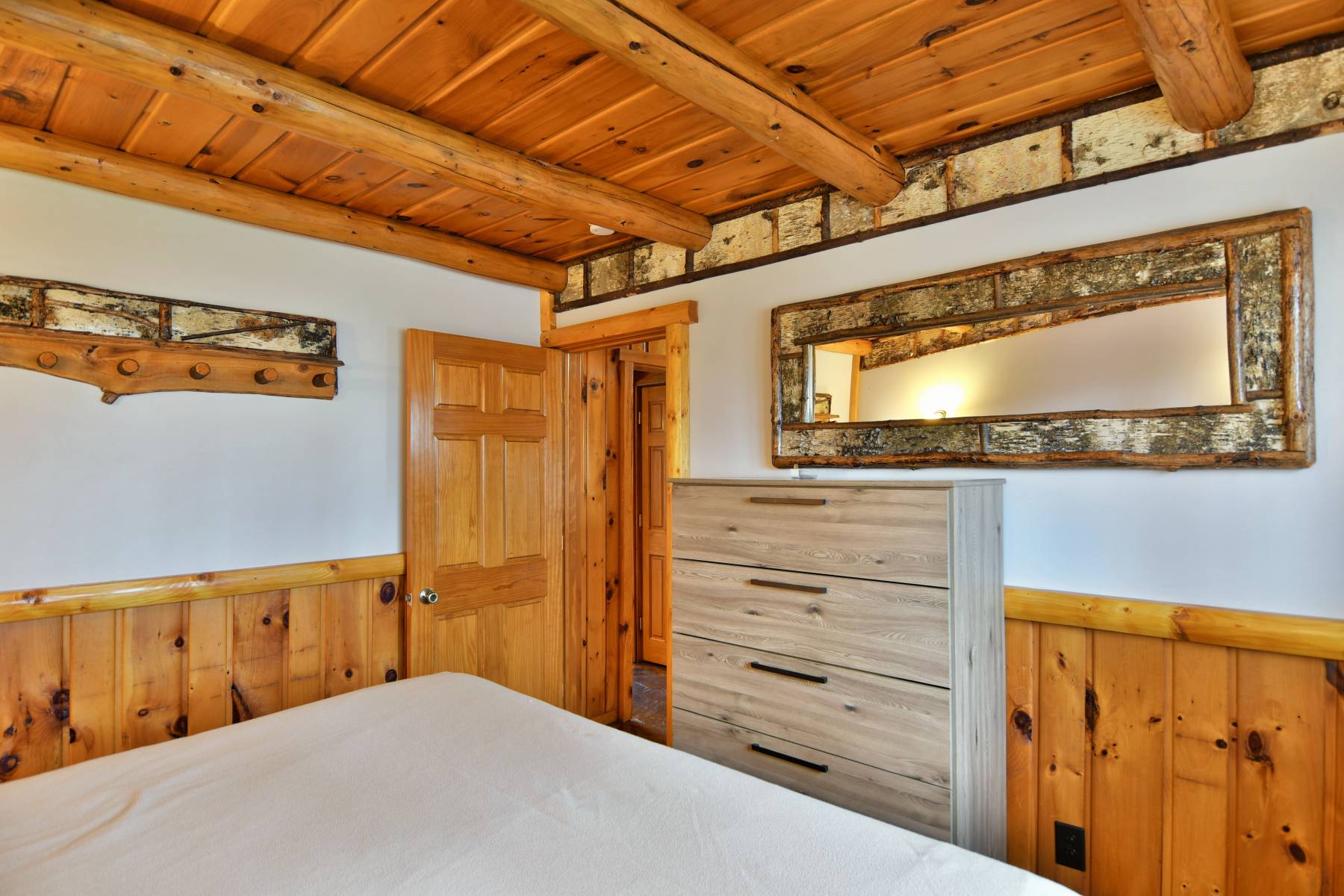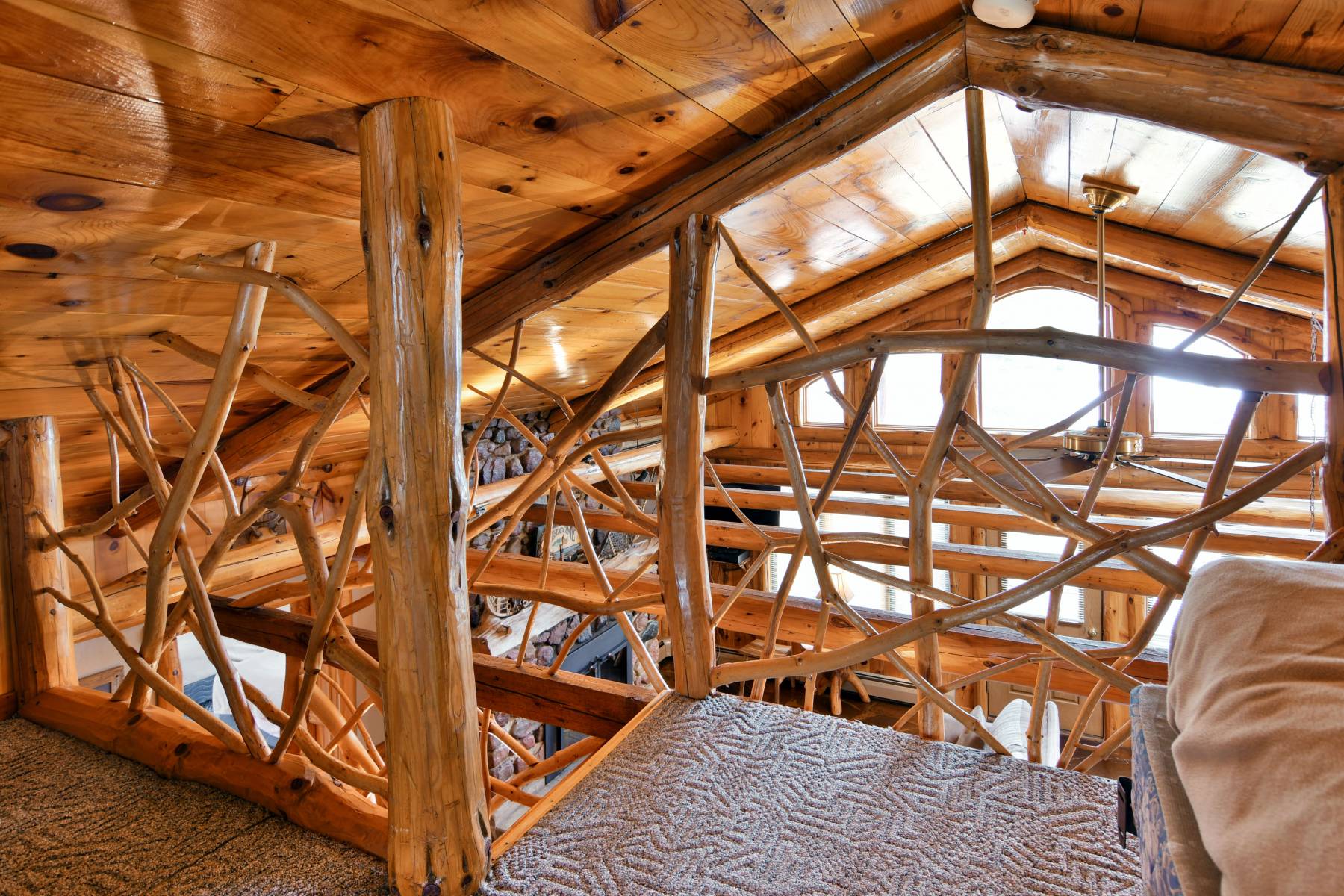 Lakeside Loft is an attractive, 3 bedroom log sided vacation home with loft located on the wooded shores of Lake Namakagon. The exterior is made up of log siding, log columns, decorative wood trim, stone accents and a wood deck with built-in benches and rustic log railings and posts. The deck with its picnic table and charcoal grill is accessible from inside the home via both a door off the great room and a separate door and stone path off the master bedroom.
The deck overlooks the lake and a large, level yard which offers plenty of room to play catch or run around in the summer; and to provide parking for snowmobiles with easy access to the trails on the lake in the winter. Guests will enjoy 500 feet of frontage on Lake Namakagon and a beautiful wetlands bordering one side of the property. This handicap accessible lake home comes with a private pier, dockside electrical outlets and a 1600 lb boat lift. Enjoy expansive views of the lake stretching all the way to the eastern shore of Lake Namakagon and a gradual, mostly sandy lake bottom at the dock.
Lakeside Loft features 1800 square feet of living space with Northwood's décor including log beams that span the length of the great room, knotty pine walls and ceilings, and unique log accents and railings. The great room has a smooth stone floor, ceiling fan, sky light and timber framed windows and doors. The wood burning fireplace built of red and slate gray fieldstones with a beautiful log mantel is the centerpiece of the cozy living area with its comfortable sofas. There is a flat screen color TV with Cable TV and telephone, too. The full kitchen includes microwave, toaster, coffeemaker, toaster, 4 burner gas stove, oven, dining table for 6-8 people and full size refrigerator with freezer. The home also has air conditioning.
There are 3 separate bedrooms and 2 full baths on the first floor. The spacious, carpeted master bedroom with log beam ceiling contains 1 kingbed, 1 queen bed, a sofa, wood dresser, and a tiled, full bath with tub/shower. The second bedroom has 1 queen bed and 1 twin and third bedrooms contains 1 king and dresser. The second full bath on the first floor has a tiled tub/shower and stone countertop.
A unique, custom crafted wooden railing made of twisted branches and twigs leads up the stairs to the cozy, carpeted loft. The loft has 1 double bed and 2 twin beds in it.
Television
• Smart TVs in all of the cottages
• Local Cable Television Programming is offered in the cottages. Click to view available channels.
• Basic Expanded Programming is offered in our lodge rooms
Internet
• Free wireless internet in each of our rentals
• 100/100mb at the cabins
• 300/100mb at the main lodge
Cell Phone Service
• Currently there is coverage with T-Mobile. Otherwise cell phone coverage is best described as 'spotty' with Verizon Wireless and other providers. Four Seasons offers Verizon network extenders for a rental fee of $50 for the length of your stay. The Network Extender is compatible with ALL Verizon Wireless phones as well as some handsets from many of the nation's leading carriers. Limited number of extenders available.
Rates based on 10 people
Max Occupancy 10
Peak Rates:
$505 (weekday)
$524 (weekend)
$2980 (weekly)

Add $50 extra per person
regardless of length of stay
30% Deposit Required
Stay with us in the spring (30%) and fall (15%) and SAVE off our peak season rates!
Our rates vary by season. The rates above are our peak rates and do not include taxes. For our rates at different times of the year, please visit our availability calendar.
For exact pricing, please enter your dates and check our availability calendar.
3 Bedrooms + Loft
(2 King, 1 Queen, 2 Doubles, 3 Twins)
2 Baths
10 Person MAX
Features
Air conditioning wall unit, telephone, handicap accessible, 1 woodburning fireplace and 1 gas fireplace, knotty pine interior with incredible log accents and a rustic log exterior. 1200 lb boat lift right at your own private pier.