Specials & Packages
Lodging Specials, Discounts and Packages – Four Seasons Resort
Get outta town for a stay at Four Seasons Resort!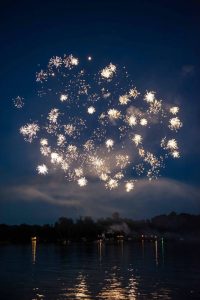 Discover the perfect lakeside resort in Northern Wisconsin at Staudemeyer's Four Seasons Resort.  Overlooking magnificent Lake Namakagon and the stunning headwaters of the Namakagon River – it's the best kept secret in the Midwest! The resort is convenient location for Cable Area events, the Hayward Lakes area and Bayfield, Wisconsin.
With 10 vacation homes and 3 lodge rooms that feature residential furnishings and northwoods décor, these lodging accommodations in southern Bayfield County are just the beginning of what will make your lakeside vacation an exceptional getaway.  Whether you're seeking an outdoor fishing, snowmobiling, or biking adventure or your preference is to relax and do nothing at all, the Four Seasons Resort has an enticing appeal for every kind of traveler.
Enjoy the spectacular water views and enjoy the peace and quiet amongst our private homes.  We look forward to welcoming you!
Winter Mid Week Lodging
Spectacular Special!
Stay Sunday, Monday, Tuesday and get Wednesday night for Free!
This popular winter package introduces you to snowmobiling, ice fishing, cross-country skiing, and relaxation. No matter what you visit Lake Namakagon for, you'll find fine wines, cozy fires and a welcoming staff!

Valid December 24, 2017 thru March 15, 2018 Not valid with any other offers.
For exact rates check our online availability and online booking.  This special is listed under packages on our online availability – or mention when you call to make your reservation.  

Looking for a last minute trip?  Check our online availability for last minute price drops and lodging discounts that just might fit your travel schedule!
MEA Weekend (Minnesota Educators Weekend)
Most people still call it "MEA weekend." By whatever name, the third weekend in October is a Minnesota tradition and a favorite time for travel.  Bring the family to the Four Seasons Resort for all sorts of fall fun!  Fall Colors, ATV'ing, Boating, fishing and relaxation!
An automatic additional 10% discount in addition to our fall rates already reduced 15% (that's a total of 25% off your stay at Four Seasons!)
Three night minimum.  Valid October 18, 19, 20, and 21 2018.
For exact rates check our online availability and online booking.
Every season in Northern Wisconsin has it's own uniqueness, but experiencing the bright yellows, reds and oranges that fall brings is a special kind of beauty.
Enjoy Lake Namakagon and Four Seasons Resort in front of one of our wood burning fireplaces in your own private cabin.  Northern Wisconsin offers great fall color watching (starting around the end of September!), awesome fishing (especially Musky) and just time to reflect, getaway and enjoy life.
Whether you want to drive the extensive back roads which wind through the nearby state and national forest or prefer to hike through the colors, you won't find a better spot in Wisconsin than our Lake Namakagon resort!  Visit Travel Wisconsins Fall Color Report for updates!
Our 15% fall discount is reflected on our online availability and booking calendar. For exact rates check our online availability and online booking.
Valid Dates:
Now through October 29th 2017